Flexed Biceps: Medium-light Skin Tone
Meaning
The Flexed Biceps: Medium-light Skin Tone emoji depicts a human arm with well-defined muscles, flexing to showcase strength and power. In this particular variation, the skin tone is medium-light, representing a range of skin colors that fall within this specific shade. This emoji is part of the Fitzpatrick Scale, which is a widely used classification system to represent different skin tones in emojis.
When used in conversations or social media posts, the Flexed Biceps: Medium-light Skin Tone emoji typically conveys the idea of strength, power, and physical fitness. It can symbolize physical prowess, hard work, or a commitment to exercise and maintaining a healthy, strong body.
This emoji may be used in a variety of contexts, depending on the accompanying text or the tone of the conversation. It could be used to celebrate personal achievements in the realm of fitness or sports, such as reaching a personal milestone, completing a tough workout, or winning a competition. It can also be used more metaphorically to represent determination, resilience, and the ability to overcome challenges.
Additionally, the Flexed Biceps: Medium-light Skin Tone emoji can be used to express admiration or support for someone else's physical abilities or accomplishments. For example, if a friend shares their fitness progress or achievements, responding with this emoji can show encouragement and admiration for their hard work. It can also be used in motivational contexts, where it serves as a reminder to stay committed to one's fitness goals or to push through difficult circumstances.
Overall, the Flexed Biceps: Medium-light Skin Tone emoji represents strength, power, physical fitness, and determination. Its usage can vary depending on the context, but it generally conveys a sense of accomplishment, dedication, and admiration in relation to physical prowess.
Images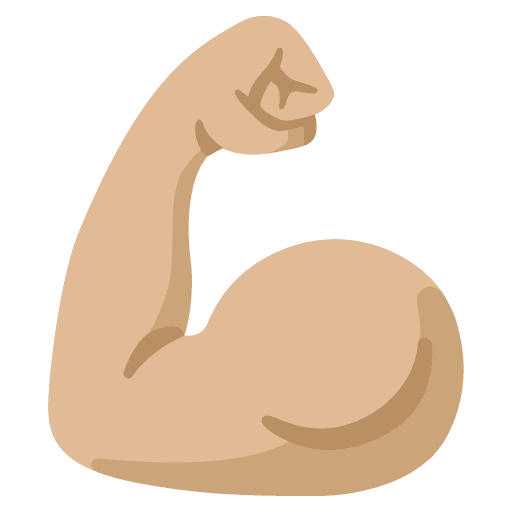 Google Noto Color Emoji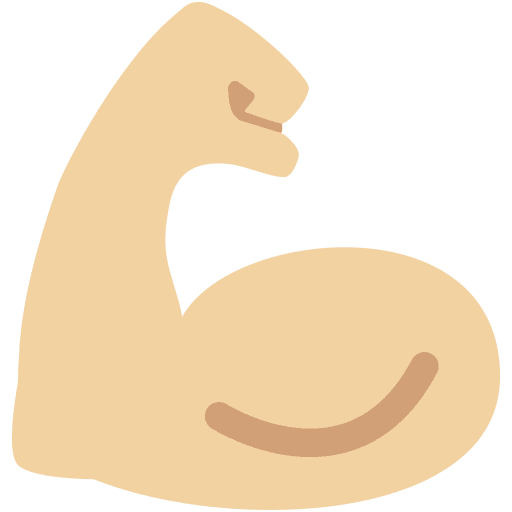 Twitter
Technical Information
| | |
| --- | --- |
| Emoji | 💪🏼 |
| Name | Flexed Biceps: Medium-light Skin Tone |
| Codepoints | U+1F4AA U+1F3FC |