Folded Hands: Medium-dark Skin Tone
Meaning
The Folded Hands: Medium-dark Skin Tone emoji 🙏🏾 is a variant of the 🙏 Folded Hands emoji, featuring hands pressed together in a prayer-like gesture and a medium-dark skin tone. Just like its original version, this emoji is commonly used to convey various sentiments, such as gratitude, thanks, prayer, and plea. However, the additional skin tone modifier allows for the expression of these feelings from the perspective of someone with medium-dark skin.
This emoji can be used to suggest a sense of appreciation or gratefulness towards something or someone. It can be used to express thanks for a favor, help, support, or someone's kind gesture. Additionally, the folded hands can also imply a hopeful plea or prayer for a positive outcome in a situation.
The medium-dark skin tone modifies the emoji to represent individuals with medium-dark complexions. By incorporating different skin tone modifiers, emojis aim to be inclusive and reflect the diverse range of people and cultures in the world. Therefore, this particular variant of the folded hands emoji allows individuals with medium-dark skin to express themselves more accurately and feel represented in digital communication.
In addition to its direct meanings, the Folded Hands: Medium-dark Skin Tone emoji can also be used more metaphorically. It can symbolize a sense of deep reverence, tranquility, or even a desire for inner peace. It can serve as a visual representation of a prayerful or meditative state of mind. Moreover, it can be used to convey a sense of unity, harmony, or solidarity among people from diverse backgrounds.
Overall, the Folded Hands: Medium-dark Skin Tone emoji 🙏🏾 combines the universal gesture of folded hands with the representation of medium-dark skin. It has multiple meanings, including gratitude, plea, prayer, appreciation, and represents individuals with medium-dark complexions. The emoji is a testament to inclusivity, acknowledging the diversity of people and cultures and allowing users to communicate their emotions and perspectives more accurately.
Images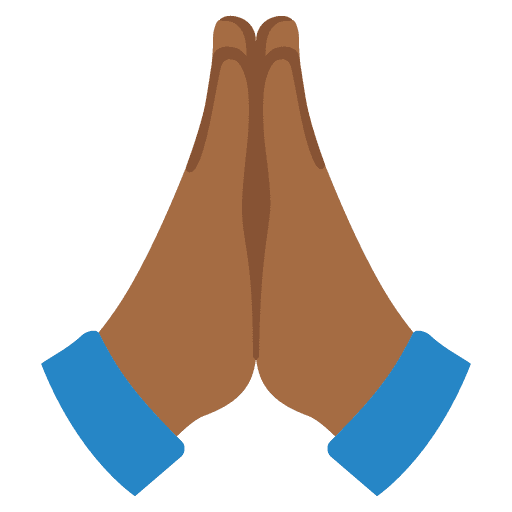 Google Noto Color Emoji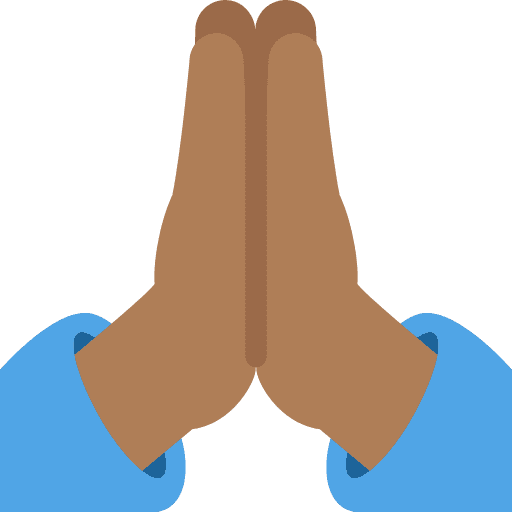 Twitter
Technical Information
| | |
| --- | --- |
| Emoji | 🙏🏾 |
| Name | Folded Hands: Medium-dark Skin Tone |
| Codepoints | U+1F64F U+1F3FE |