Love-you Gesture: Medium Skin Tone
Meaning
The Love-You Gesture: Medium Skin Tone emoji shows a hand forming the American Sign Language (ASL) sign for "I love you." This emoji is typically depicted as a closed fist with the thumb extended outward to represent the index finger and pinky finger forming the letter "L." It is often used to express love, affection, and a sense of goodwill towards someone.
The medium skin tone modifier in this emoji adds a specific racial or ethnic context to the gesture. By providing a range of skin tone options, emojis aim to be more inclusive and reflective of individual diversity. Choosing the medium skin tone modifier allows users to represent individuals with a moderate level of melanin in their skin, providing a more accurate representation for many people.
When used in conversations, the Love-You Gesture: Medium Skin Tone emoji can convey a deep affection towards someone. It can be used romantically between partners or to express love and care towards family members, friends, or even pets. It is a warm and positive gesture that can be shared to affirm a strong affectionate bond.
Additionally, the Love-You Gesture: Medium Skin Tone emoji can be used to show support or empathy towards someone going through a difficult time. By expressing love and care through this gesture, it can provide comfort and reassurance to the person in need. It can serve as a virtual hug or a way to send positive vibes to someone.
Overall, the Love-You Gesture: Medium Skin Tone emoji represents a universal symbol of love and goodwill. It can be used to express affection, support, and positivity towards others, bringing people closer together regardless of their racial or ethnic backgrounds.
Images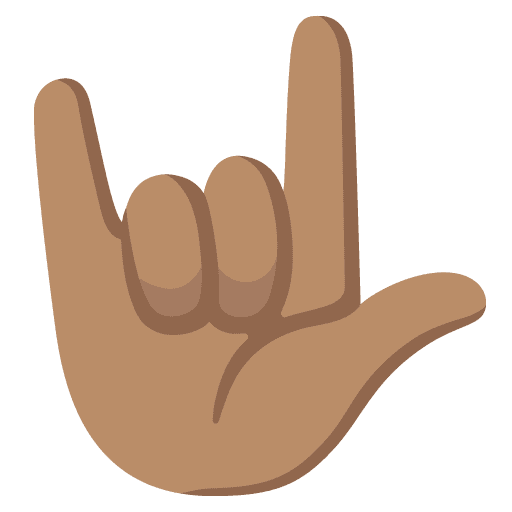 Google Noto Color Emoji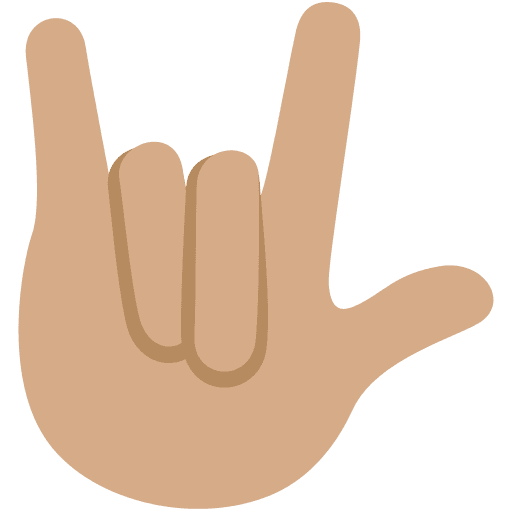 Twitter
Technical Information
| | |
| --- | --- |
| Emoji | 🤟🏽 |
| Name | Love-you Gesture: Medium Skin Tone |
| Codepoints | U+1F91F U+1F3FD |