Man in Manual Wheelchair: Dark Skin Tone
Meaning
The Man in Manual Wheelchair: Dark Skin Tone emoji depicts a man sitting in a manual wheelchair, with a dark skin tone. This emoji is part of the diverse set of wheelchair emojis introduced to promote inclusivity and represent people with different abilities. It has both practical and symbolic meanings associated with it.
First and foremost, this emoji represents individuals who rely on manual wheelchairs for mobility due to physical disabilities or impairments. It highlights the daily experiences and challenges faced by people with mobility limitations. By including a dark skin tone, the emoji acknowledges and represents individuals with diverse racial and ethnic backgrounds who use manual wheelchairs.
The emoji can also symbolize strength, resilience, and independence. It reflects the determination and perseverance of individuals who navigate the world using a wheelchair. It celebrates their ability to overcome obstacles and lead fulfilling lives. This representation is important for raising awareness about the abilities and contributions of people with disabilities.
Furthermore, the Man in Manual Wheelchair: Dark Skin Tone emoji promotes social equality and inclusivity. By featuring a person of color using a wheelchair, it emphasizes the importance of representation and recognition for marginalized communities. It aims to promote acceptance, understanding, and respect for people with disabilities, fostering a more inclusive society.
It is worth noting that the meaning of any emoji can vary depending on its context, as emojis are open to interpretation. However, the Man in Manual Wheelchair: Dark Skin Tone emoji generally represents individuals with physical disabilities who use manual wheelchairs, highlighting their resilience, independence, and the need for inclusivity and representation.
Images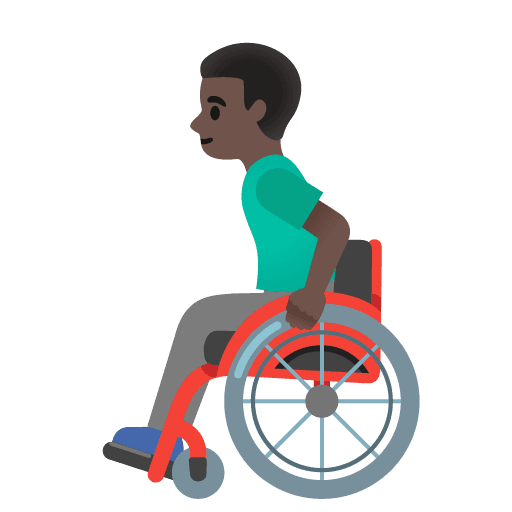 Google Noto Color Emoji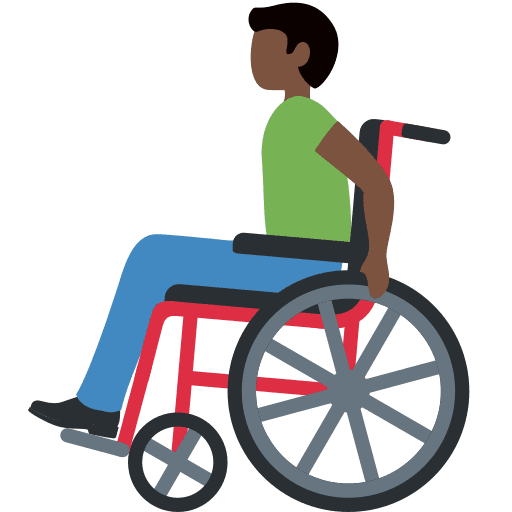 Twitter
Technical Information
| | |
| --- | --- |
| Emoji | 👨🏿‍🦽 |
| Name | Man in Manual Wheelchair: Dark Skin Tone |
| Codepoints | U+1F468 U+1F3FF U+200D U+1F9BD |