Man with White Cane: Medium Skin Tone
Meaning
The Man with White Cane: Medium Skin Tone emoji depicts a man with a white cane, which is commonly used by individuals with visual impairments. The medium skin tone modifier indicates that the person depicted has a medium skin color.
This emoji represents individuals who are blind or have significant visual impairment, and it serves as a symbol of disability and accessibility. The white cane is an important tool that visually impaired individuals use to navigate their surroundings and detect obstacles.
By including a medium skin tone modifier, this emoji recognizes and represents individuals with diverse racial backgrounds who also have visual impairments. It promotes inclusivity by acknowledging that people with different ethnicities can face the same challenges and have the same needs regardless of their skin color.
This emoji can be used to highlight discussions or messages related to visual impairment, disabilities, accessibility, or diversity. It can also be used to express empathy or support for individuals who are blind or visually impaired. Furthermore, it can be used in conversations about assistive technologies or raising awareness about accessibility issues.
In conclusion, the Man with White Cane: Medium Skin Tone emoji portrays a person with a medium skin color using a white cane, symbolizing visual impairment and representing inclusivity and diversity. It serves as a visual representation of individuals with disabilities and can be used in various contexts to promote awareness, understanding, and support.
Images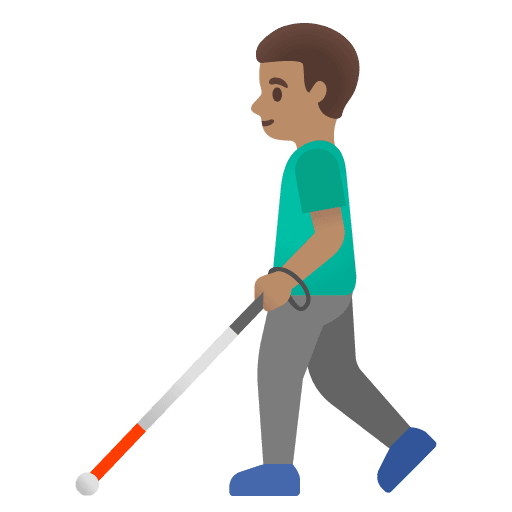 Google Noto Color Emoji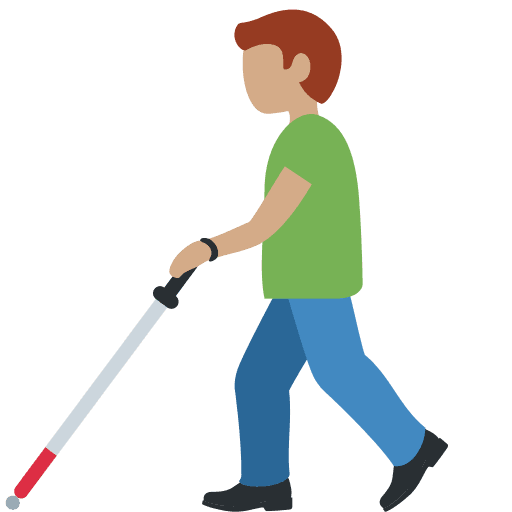 Twitter
Technical Information
| | |
| --- | --- |
| Emoji | 👨🏽‍🦯 |
| Name | Man with White Cane: Medium Skin Tone |
| Codepoints | U+1F468 U+1F3FD U+200D U+1F9AF |