Palms Up Together: Medium-light Skin Tone
Meaning
The Palms Up Together: Medium-Light Skin Tone emoji depicts two hands placed together with palms facing up. The inclusion of the medium-light skin tone modifier represents a person with a slightly fair complexion. This emoji is commonly used to convey several meanings, depending on the context.
One possible interpretation of this emoji is a gesture of gratitude or appreciation. The open and inviting gesture of the palms facing up can symbolize a sense of thankfulness or acknowledgement towards someone or something. It can be used to express gratitude for a kind act, a helping hand, or even a thoughtful gesture.
Another meaning of this emoji is a request or plea for something. The act of presenting one's hands with the palms up can communicate a desire or a need for assistance, support, or understanding. It can be seen as a plea for help, forgiveness, or even a sign of surrender.
Additionally, this emoji can represent openness and acceptance. The upward-facing palms suggest an open and receptive attitude towards others, ideas, or experiences. It can be used to convey a sense of willingness to listen or to embrace new perspectives. It may also be used to express a non-judgmental or non-threatening stance in a conversation or a debate.
In summary, the Palms Up Together: Medium-Light Skin Tone emoji can convey a range of meanings including gratitude, request, openness, and acceptance. Its interpretation largely depends on the context and the intent behind its usage.
Images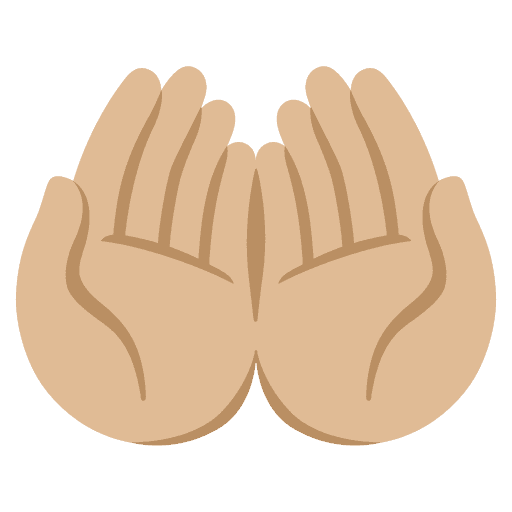 Google Noto Color Emoji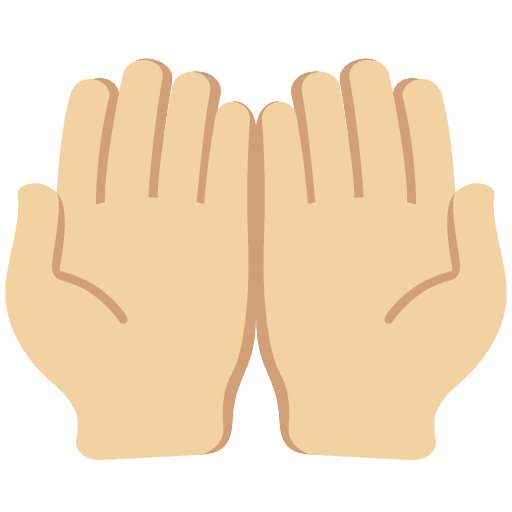 Twitter
Technical Information
| | |
| --- | --- |
| Emoji | 🤲🏼 |
| Name | Palms Up Together: Medium-light Skin Tone |
| Codepoints | U+1F932 U+1F3FC |