Person Bouncing Ball: Medium-light Skin Tone
Meaning
The Person Bouncing Ball: Medium-Light Skin Tone emoji depicts an individual bouncing a ball while standing. The use of the medium-light skin tone modifier indicates that the person in the emoji has a similar complexion. This emoji is part of the larger set of person-related emojis that represent various activities, hobbies, and sports.
One of the main interpretations of this emoji is related to physical activity and exercise. It can demonstrate engaging in sports, outdoor games, or simply staying active. The act of bouncing a ball is often associated with childhood games like basketball, volleyball, or tennis. Therefore, this emoji can also symbolize reminiscing about childhood memories or enjoying playful moments.
Additionally, the Person Bouncing Ball: Medium-Light Skin Tone emoji can be used metaphorically to convey the idea of resilience or bouncing back from a difficult situation. The image of someone bouncing a ball suggests resilience, adaptability, and the ability to recover quickly. It can serve as a visual representation of overcoming challenges and staying positive in the face of adversity.
Furthermore, this emoji might be used to express enthusiasm, energy, or liveliness. The bouncing action captured in the image can convey a sense of excitement, joy, or anticipation. It can be employed to represent a lively conversation, a dynamic event, or an energetic individual.
In summary, the Person Bouncing Ball: Medium-Light Skin Tone emoji represents physical activity, exercise, resilience, enthusiasm, and liveliness. Its meaning can vary depending on context, but it generally entails engaging in sports or games, symbolizing resilience and the ability to bounce back, as well as expressing excitement or energy.
Images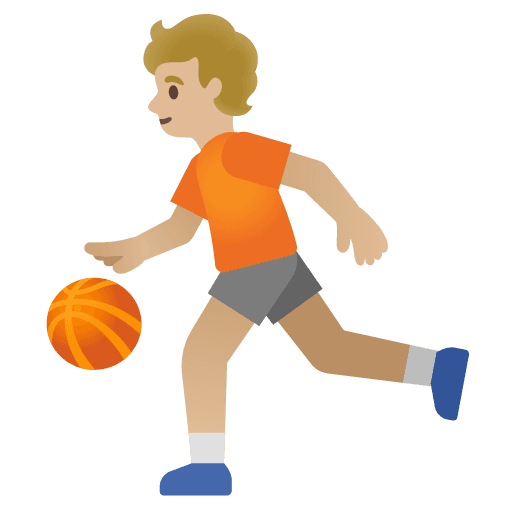 Google Noto Color Emoji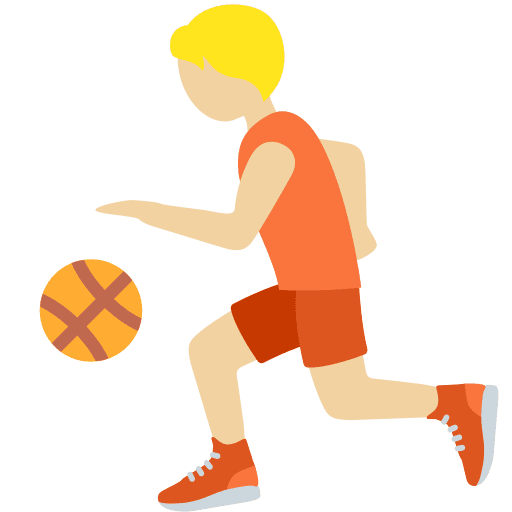 Twitter
Technical Information
| | |
| --- | --- |
| Emoji | ⛹🏼 |
| Name | Person Bouncing Ball: Medium-light Skin Tone |
| Codepoints | U+26F9 U+1F3FC |