Person Kneeling: Light Skin Tone
Meaning
The Person Kneeling: Light Skin Tone emoji depicts a human figure with light skin tone in a kneeling position. This emoji can be interpreted in various ways depending on the context and intent behind its usage.
One possible meaning of this emoji is prayer or reverence. Kneeling is often associated with acts of religious devotion or spiritual practice. When used in this sense, the emoji may convey a person's intention to pray, express gratitude, or seek guidance from a higher power. It can also be used to symbolize humility and submission.
Another interpretation of this emoji is genuflection or respect. Kneeling is a gesture commonly employed to show deference or honor to someone or something of higher importance. By using this emoji, one may be expressing admiration, respect, or subservience towards another person, an institution, or a tradition.
In some cases, the Person Kneeling: Light Skin Tone emoji may also suggest supplication or asking for forgiveness. The act of kneeling can signify the act of seeking forgiveness, offering an apology, or begging for mercy. It may be used to convey remorse or regret for past actions or to express a desire for reconciliation.
Additionally, the Person Kneeling: Light Skin Tone emoji can symbolize introspection or inner reflection. Kneeling is often associated with moments of deep contemplation or meditation. By making use of this emoji, someone may be indicating their inclination to engage in self-reflection, self-examination, or introspection. It can convey a desire for self-improvement or personal growth.
It is important to note that the interpretation of emojis can vary depending on the cultural background, personal experiences, and context of the conversation. Therefore, it is essential to consider these factors when trying to understand the specific meaning intended by the person using the Person Kneeling: Light Skin Tone emoji.
Images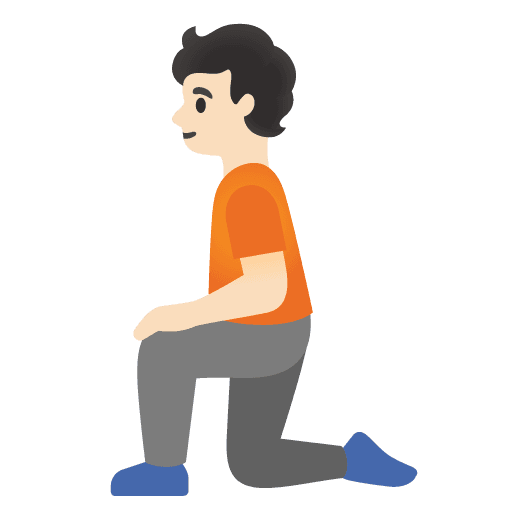 Google Noto Color Emoji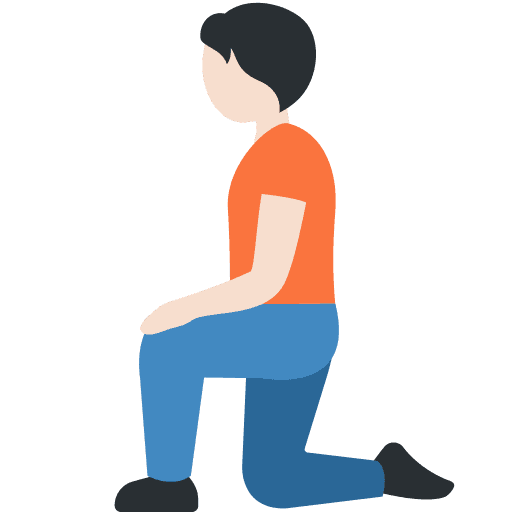 Twitter
Technical Information
| | |
| --- | --- |
| Emoji | 🧎🏻 |
| Name | Person Kneeling: Light Skin Tone |
| Codepoints | U+1F9CE U+1F3FB |