Right-facing Fist: Medium-dark Skin Tone
Meaning
The Right-facing Fist: Medium-dark Skin Tone emoji depicts a fist pointing to the right, with a medium-dark skin tone. It is commonly used to represent strength, power, and determination. The fist emoji has its roots in the Black Power movement, where it became a powerful symbol of resistance and unity. It is now widely used across various contexts, serving as a symbol of solidarity and support for marginalized communities.
When this emoji is used, it often conveys a sense of empowerment and determination to overcome challenges. It is often used in discussions around social justice, activism, and advocacy for causes related to racial equality and civil rights. By sharing this emoji, individuals express their support for these movements and their determination to bring about positive change.
Additionally, the choice of the medium-dark skin tone in this emoji adds an important layer of representation and inclusivity. By incorporating different skin tones, emojis aim to reflect and celebrate the diversity of human experiences and identities.
Moreover, the right-facing orientation of the fist emoji can also have specific connotations. In some cases, it can symbolize progress and moving forward, as if urging others to join in the fight for justice. It can also be used to signal support for a particular cause or movement, or to convey a message of encouragement to someone facing a challenge.
Overall, the Right-facing Fist: Medium-dark Skin Tone emoji carries a strong message of determination, solidarity, and support for marginalized communities. It is a powerful symbol of empowerment and a call to action, encouraging individuals to stand up for justice and equality.
Images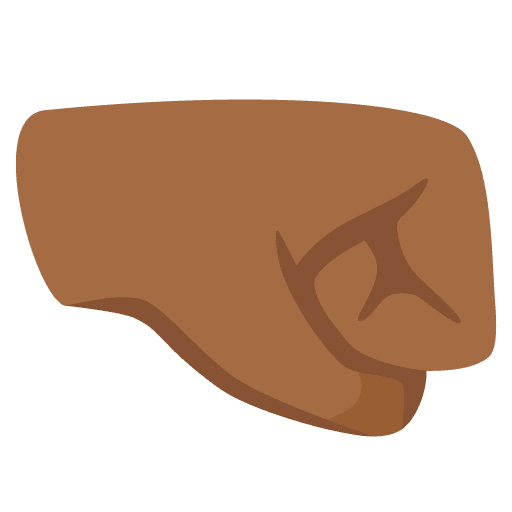 Google Noto Color Emoji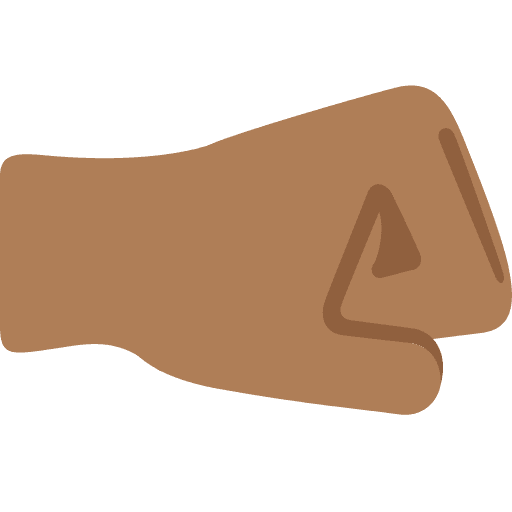 Twitter
Technical Information
| | |
| --- | --- |
| Emoji | 🤜🏾 |
| Name | Right-facing Fist: Medium-dark Skin Tone |
| Codepoints | U+1F91C U+1F3FE |