Woman in Motorized Wheelchair: Medium Skin Tone
Meaning
The Woman in Motorized Wheelchair: Medium Skin Tone emoji depicts a female character sitting in a motorized wheelchair. The medium skin tone variation adds an extra level of customization to the emoji, allowing users to represent different skin tones and providing a more inclusive representation.
This emoji is commonly used to symbolize individuals who use motorized wheelchairs for mobility. It is an important representation of accessibility and disability inclusivity. The emoji can be used to refer to someone who is physically disabled or has limited mobility due to a medical condition or injury.
The medium skin tone variation serves to promote diversity, ensuring that people of different skin colors are able to see themselves represented in the emoji. It acknowledges that individuals with various skin tones can have mobility challenges and need accessible transportation options.
Additionally, this emoji can be used to raise awareness and advocate for disability rights and accessibility. It can be included in social media posts or messages to promote discussions about inclusivity, equal opportunities, and the importance of designing spaces and infrastructure with accessibility in mind.
As with other emojis, the meaning of the Woman in Motorized Wheelchair: Medium Skin Tone emoji can vary depending on the context in which it is used. It can range from representing personal experiences or situations to expressing support and understanding towards those with disabilities.
Overall, the Woman in Motorized Wheelchair: Medium Skin Tone emoji is a powerful symbol that conveys inclusivity, accessibility, and representation. It serves as a reminder of the diversity within the disabled community and promotes discussions surrounding disability rights and inclusion in society at large.
Images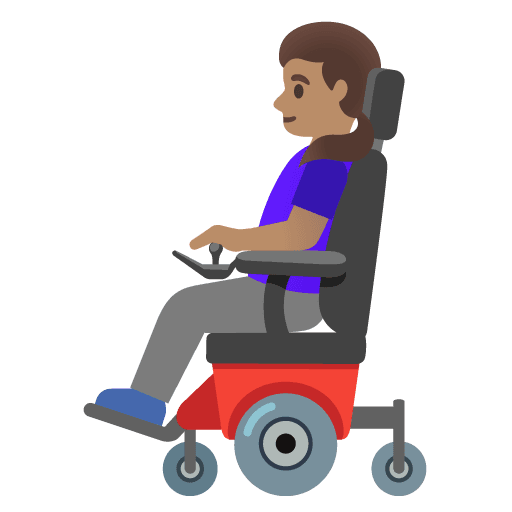 Google Noto Color Emoji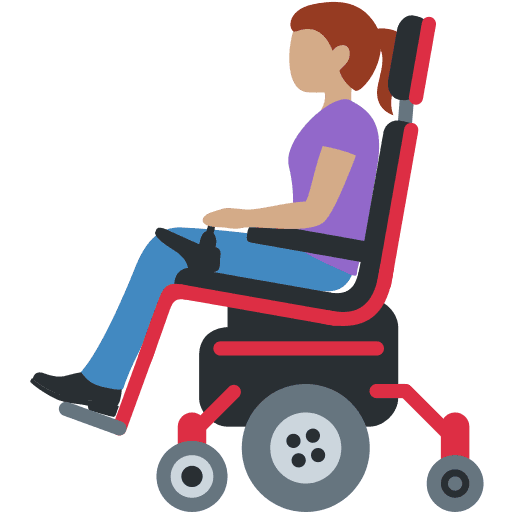 Twitter
Technical Information
| | |
| --- | --- |
| Emoji | 👩🏽‍🦼 |
| Name | Woman in Motorized Wheelchair: Medium Skin Tone |
| Codepoints | U+1F469 U+1F3FD U+200D U+1F9BC |