Woman Swimming: Light Skin Tone
Meaning
The Woman Swimming: Light Skin Tone emoji depicts a female swimmer with a light skin complexion. This emoji is often used to represent women who engage in swimming activities or to symbolize the act of swimming itself.
One possible interpretation of this emoji is that it represents physical exercise or a healthy lifestyle. Swimming is a popular form of exercise that offers many health benefits, such as improving cardiovascular fitness, muscle tone, and overall endurance. Therefore, the Woman Swimming: Light Skin Tone emoji can be used in conversations or captions related to fitness, health, or sports.
Additionally, the emoji could also be used to convey a sense of leisure or relaxation. Swimming is often associated with vacation or leisure time, as many people enjoy swimming in pools, lakes, or the ocean during their free time. Thus, this emoji might be used to express a desire for a relaxing getaway or to reminisce about past vacations.
Moreover, the Woman Swimming: Light Skin Tone emoji can also be used metaphorically to indicate a sense of moving forward or progressing. The action of swimming involves propelling oneself through water, which requires effort and determination. Therefore, this emoji could be used to convey a sense of perseverance, determination, or resilience. It might be used to encourage someone to keep moving forward or to highlight someone's ability to overcome obstacles.
In conclusion, the Woman Swimming: Light Skin Tone emoji can have various meanings depending on the context in which it is used. It can symbolize physical exercise, a healthy lifestyle, leisure, relaxation, or resilience. Its interpretation can further be influenced by the accompanying text or other emojis used in a conversation.
Images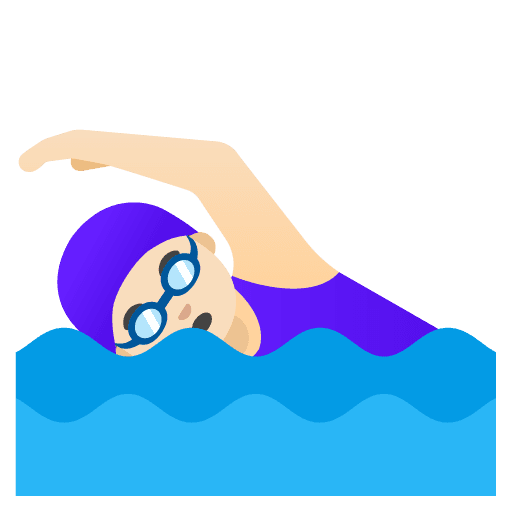 Google Noto Color Emoji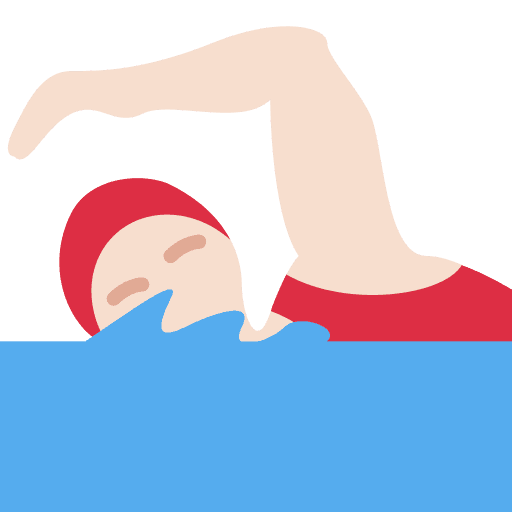 Twitter
Technical Information
| | |
| --- | --- |
| Emoji | 🏊🏻‍♀️ |
| Name | Woman Swimming: Light Skin Tone |
| Codepoints | U+1F3CA U+1F3FB U+200D U+2640 U+FE0F |