Man in Motorized Wheelchair: Medium Skin Tone
Meaning
The Man in Motorized Wheelchair: Medium Skin Tone emoji depicts a person sitting in a motorized wheelchair. The skin tone variation is medium, which signifies a moderate skin complexion. This emoji is part of the diverse range of emojis introduced to represent a wider range of human experiences and identities.
The primary meaning of this emoji is to symbolize individuals who use motorized wheelchairs for mobility. It represents accessibility and inclusivity for people with physical disabilities. It acknowledges and recognizes the everyday challenges faced by wheelchair users and highlights the importance of their presence in society.
This emoji can be used in various contexts. It could be used to represent someone sharing their personal experience as a wheelchair user or to convey empathy and support towards disabled individuals. It can also be used in discussions related to accessibility, disability rights, or inclusion. Furthermore, it can be used to emphasize the need for accommodating infrastructure and facilities for wheelchair users.
Additionally, this emoji may be used to celebrate the strength, resilience, and independence of individuals who use motorized wheelchairs. It expresses admiration for their determination and ability to navigate the world despite physical challenges.
Overall, the Man in Motorized Wheelchair: Medium Skin Tone emoji serves as a symbol of representation, inclusivity, and understanding towards people with disabilities. It promotes awareness and acceptance, encouraging conversations about creating a society that is accessible and accommodating for everyone.
Images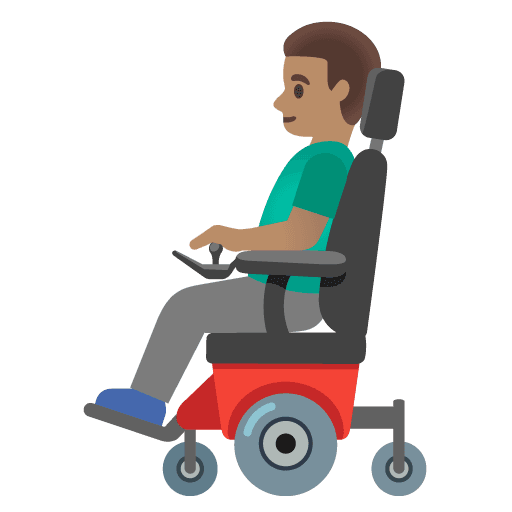 Google Noto Color Emoji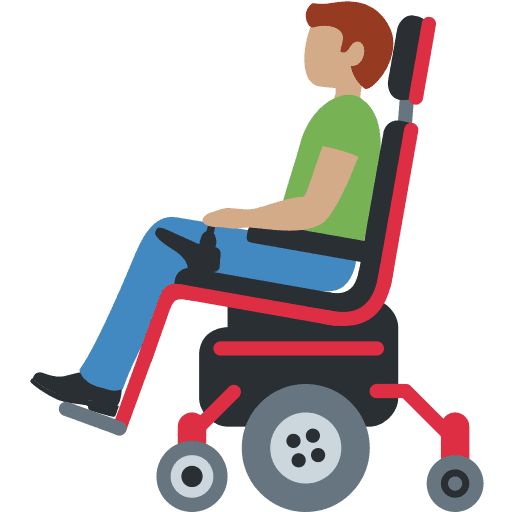 Twitter
Technical Information
| | |
| --- | --- |
| Emoji | 👨🏽‍🦼 |
| Name | Man in Motorized Wheelchair: Medium Skin Tone |
| Codepoints | U+1F468 U+1F3FD U+200D U+1F9BC |