Person Rowing Boat: Medium-light Skin Tone
Meaning
The Person Rowing Boat: Medium-Light Skin Tone emoji depicts a person actively rowing a boat. The medium-light skin tone modifier is applied to the default yellow skin tone, allowing users to customize the emoji to better reflect their own skin tone or that of the person they are referring to.
This emoji can have a few different meanings depending on the context. On one hand, it can simply represent the act of rowing a boat. It can be used to convey a sense of physical activity, leisure, or a love for water sports. It may be particularly useful when discussing or planning boat trips, water activities, or vacations by the sea or a lake.
On the other hand, this emoji can also be used metaphorically to symbolize someone actively navigating through challenges or a difficult situation. By depicting a person rowing a boat, it suggests the effort and determination required to overcome obstacles or move forward in life. This can apply to a wide range of situations, such as work projects, personal goals, or even dealing with emotional or relationship issues.
The medium-light skin tone modifier adds diversity and inclusiveness to the emoji, allowing users to express themselves in a more personalized way. It acknowledges and affirms the existence and importance of various skin tones, fostering a greater sense of representation and equality in digital communication.
Overall, the Person Rowing Boat: Medium-Light Skin Tone emoji combines the imagery of rowing a boat with a customizable skin tone, enabling users to convey messages related to physical activity, water sports, navigating challenges, and diversity.
Images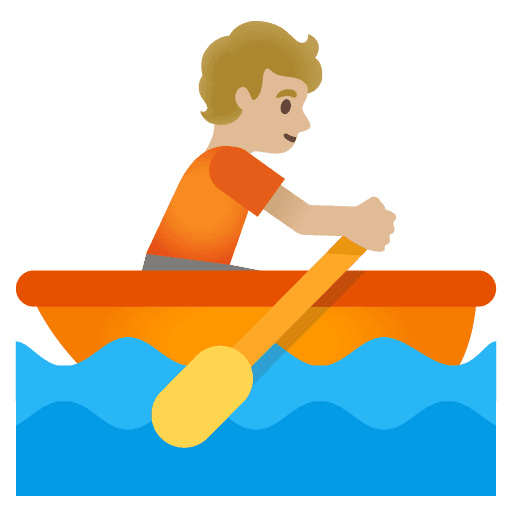 Google Noto Color Emoji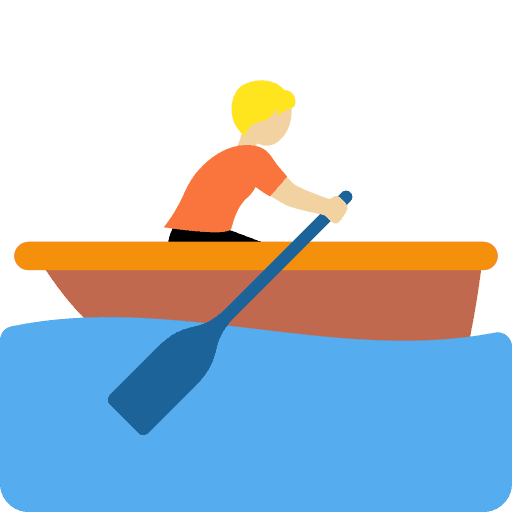 Twitter
Technical Information
| | |
| --- | --- |
| Emoji | 🚣🏼 |
| Name | Person Rowing Boat: Medium-light Skin Tone |
| Codepoints | U+1F6A3 U+1F3FC |