Woman Bouncing Ball: Medium-dark Skin Tone
Meaning
The Woman Bouncing Ball emoji with medium-dark skin tone depicts an image of a woman dribbling a ball, commonly associated with different sports like basketball or soccer. This emoji is typically used to represent women participating in sports activities, showcasing both athleticism and a competitive spirit.
This emoji can be used in various contexts. It can symbolize a woman's passion for sports, either as a player or a fan. It may also be used to encourage physical fitness or inspire others to engage in sports activities.
In terms of diversity, the medium-dark skin tone option is provided to represent individuals with this specific skin tone. The inclusion of different skin tone options in emojis helps promote inclusivity and recognize the diverse range of identities within the global community.
Overall, the Woman Bouncing Ball: Medium-dark Skin Tone emoji serves as a visual representation of women's involvement in sports, while also emphasizing the importance of representation and diversity within digital communication platforms.
Images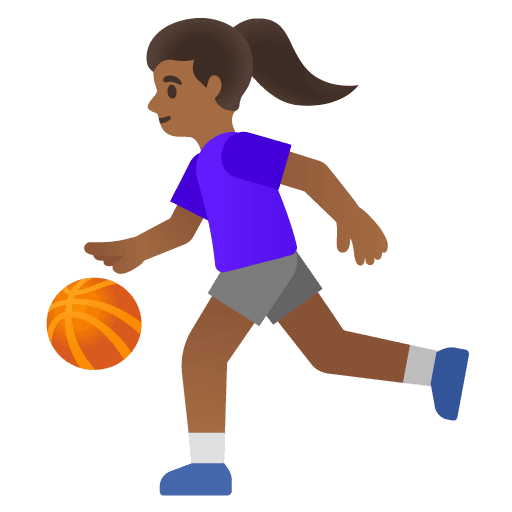 Google Noto Color Emoji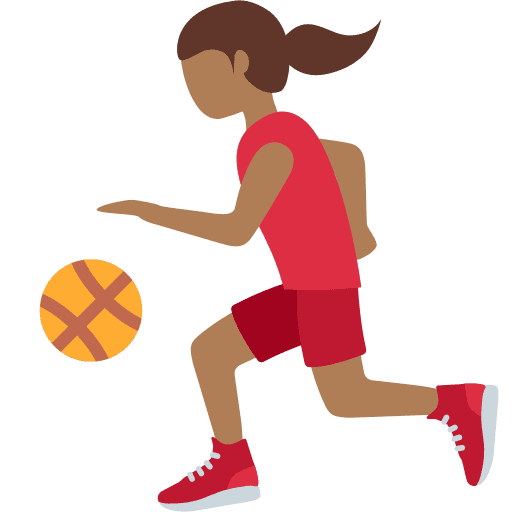 Twitter
Technical Information
| | |
| --- | --- |
| Emoji | ⛹🏾‍♀️ |
| Name | Woman Bouncing Ball: Medium-dark Skin Tone |
| Codepoints | U+26F9 U+1F3FE U+200D U+2640 U+FE0F |