Woman in Steamy Room: Light Skin Tone
Meaning
The Woman in Steamy Room emoji is an illustration of a woman relaxing in a steamy room or sauna. The emoji depicts a person with light skin tone, indicating that the color of the person's skin is fair or pale.
The emoji represents the act of taking a steam bath or sauna, which is a common practice in many cultures for relaxation and wellness purposes. Steam rooms are typically heated to a high temperature, creating a steamy environment that helps to cleanse the body and promote relaxation.
The Woman in Steamy Room emoji can be used to convey a variety of meanings. It can be used to express feelings of relaxation, unwinding, or taking time for self-care. It can also be used to indicate that the person is enjoying personal time or indulging in a spa or wellness experience.
Additionally, the emoji can be used in a more metaphorical sense to imply a desire for a break or escape from the stresses of everyday life. It can also be used to signal a desire for relaxation or rejuvenation.
Overall, the Woman in Steamy Room emoji with light skin tone is a versatile symbol that can convey various meanings related to relaxation, wellness, and self-care. Its usage can vary depending on the context and the intent of the sender.
Images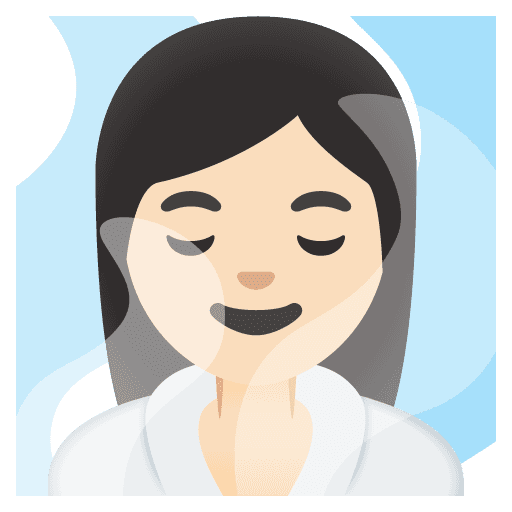 Google Noto Color Emoji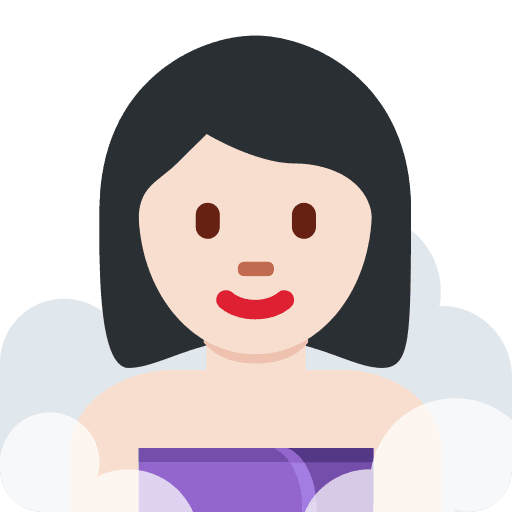 Twitter
Technical Information
| | |
| --- | --- |
| Emoji | 🧖🏻‍♀️ |
| Name | Woman in Steamy Room: Light Skin Tone |
| Codepoints | U+1F9D6 U+1F3FB U+200D U+2640 U+FE0F |