Handshake: Medium-light Skin Tone, Dark Skin Tone
Meaning
The Handshake emoji depicts two hands coming together in a handshake gesture. It is available in different skin tones, including medium-light skin tone and dark skin tone. This particular detail is meant to represent the racial diversity and inclusivity in society.
The Handshake emoji is often used to symbolize a variety of concepts and ideas. On a basic level, it represents a greeting or an agreement between two people. It is commonly used to convey ideas such as friendship, partnership, and cooperation. It can also be used to represent a successful negotiation or a deal being sealed.
With the inclusion of diverse skin tones, the Handshake emoji takes on an added layer of significance. It signifies unity and equality among individuals of different racial backgrounds. By incorporating various skin tones, the emoji promotes the idea of inclusivity and celebrates diversity in the society.
The medium-light skin tone variation of the Handshake emoji can be used to represent individuals with lighter skin tones coming together in unity and cooperation. It can be used to depict the harmonious interaction between people of different ethnicities, highlighting the importance of acceptance and understanding.
On the other hand, the dark skin tone variation of the Handshake emoji represents those with darker skin tones engaging in a handshake. It can be used to symbolize the solidarity and camaraderie among people of African, Afro-Caribbean, or Afro-Latinx heritage, as well as individuals from other racial backgrounds with darker skin tones.
Overall, the Handshake: Medium-light Skin Tone, Dark Skin Tone emoji conveys the message of unity, cooperation, inclusivity, and celebrates diversity. It serves as a reminder of the importance of equality among individuals of different racial backgrounds, and promotes a society where everyone is acknowledged and appreciated regardless of their skin color.
Images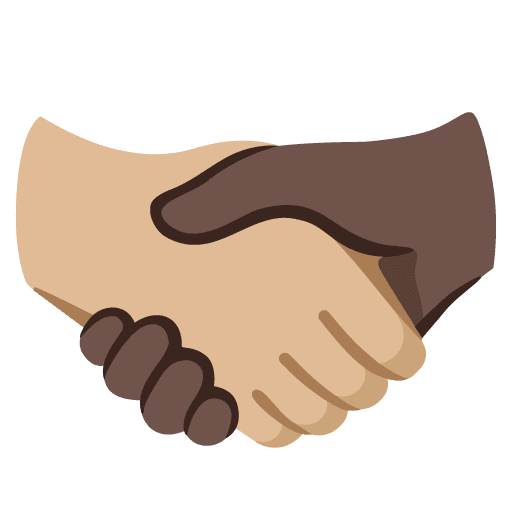 Google Noto Color Emoji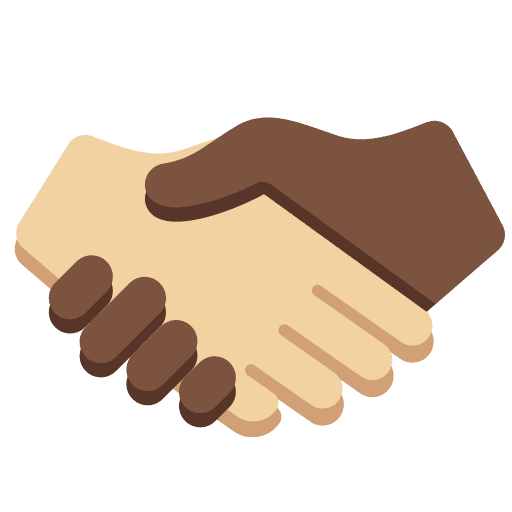 Twitter
Technical Information
| | |
| --- | --- |
| Emoji | 🫱🏼‍🫲🏿 |
| Name | Handshake: Medium-light Skin Tone, Dark Skin Tone |
| Codepoints | U+1FAF1 U+1F3FC U+200D U+1FAF2 U+1F3FF |